Commercial litigation lawyers
Whether you're a startup or an established company, hiring a commercial litigation lawyer can help you to resolve legal and contractual disputes. If a case goes to court, a commercial litigation lawyer will be there to represent you and your business interests. Read on to find out what a commercial litigation lawyer does and how they can help your business thrive.
Commercial litigation lawyers work on disputes and resolutions. If you have a contractual dispute with a vendor, a commercial litigation lawyer will be your legal representation and try to win your case in court.
Commercial litigation lawyers are experts in the contractual dealings of your business and managing your relationships with other business people. They work to resolve or litigate in all commercial aspects of your business, including:
Contract disputes
Employment disputes
Landlord and tenancy disagreements
Corporate governance
Mergers and acquisitions
Debt recovery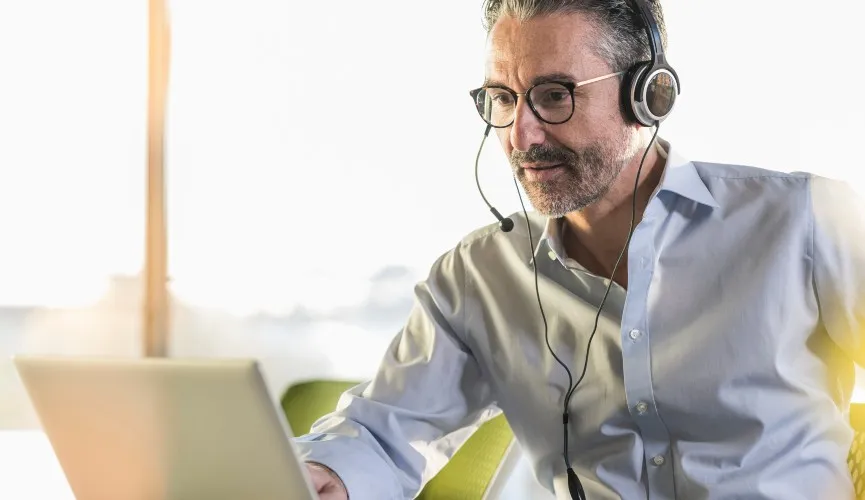 As a business owner, you might be liable in many contractual issues and commercial dealings. When disagreements arise, you might need to consult a commercial litigation lawyer for advice and legal representation. Consulting with a commercial litigation lawyer when you're establishing working relationships can help to avoid litigation later on.
Here are a few examples of business relationships where you might need a commercial litigation lawyer to set up your contracts and help to resolve any disputes that may arise:
Regulatory bodies and legal compliance.
Investors and partnerships.
Commercial and retail leasing landlords.
Staff and third-party vendors.
Subcontractors.
Business and property realtors.
If you are a new business owner or startup, consulting with a lawyer and getting a free quote is a great way to learn about commercial law and the rules and regulations surrounding your type of business.
A commercial litigation lawyer can help you to resolve disputes and litigate on a broad range of business issues, including:
Taxation
Consumer law
Competition law
Contract law
Intellectual property
International trade law
Labour law
Property law
In comparison, a corporate lawyer helps to structure and form a company. They set up the company's rules of governance and put protocols in place for the running of the day-to-day business.
A commercial litigation lawyer helps their clients to resolve and mitigate any disputes or challenges arising from their working relationships. They can help to update existing legal documents so they are compliant, and make amendments to resolve any disputes. A commercial litigation lawyer can assist you with many financial areas of your business, including:
Commerce law
Trade law
Property law
Sales and merchandising laws
Taxation legislation
Industrial relations legislation
Economic and legal disputes
Contract law
Intellectual property law
Data protection law
Employment law
Corporate law
They do not help with:
Workers compensation
Criminal law
Personal injury
A commercial lawyer is expert at resolving disputes and litigating on your behalf before a tribunal. They can be a valuable asset to your company and save you from getting sued. Getting professional advice from a lawyer is the best way to protect your business from litigation, while observing the laws.
If you have a contractual dispute or someone has served you with papers, you will need a commercial litigation to fight your case in court. They can help you resolve disputes and avoid unnecessary legal fees.
Here is a list of services that we found in our search for a commercial litigation lawyer:
Corporate and personal bankruptcy
Insolvency
Building and construction law
Building and construction disputes
Home building law
Personal and business debt recovery
Insurance law advisory
Banking and finance litigation
Breach of contract disputes
Leasing, business and property disputes
Product liability and consumer claims
Personal property securities
Alternative dispute resolution including mediation, conciliation and arbitration (including representation)
Defamation
Partnership disputes
Franchising disputes
Shareholder disputes
Employee disputes
Competition and consumer law
Corporate crime (white collar crime)
When you're sending your request for a commercial litigation quote, all you have to do is find an online legal website, fill out the request form and wait to be contacted. Whether it's a general consultation or a particular document you want to discuss, it's a quick and easy process to request a free quote. Many online legal platforms also offer fixed-fee quotes.
Some law firms will offer free quotes for commercial litigation lawyer services. Here's what you should consider before you ask for a quote:
Do you have a dispute with one of your stakeholders that needs legal resolution?
Do you have all your paperwork in order (contracts, leases, policies)?
Do you have a budget in mind for legal representation?
Do you already have a lawyer?
If you need face-to-face time, is the litigation lawyer local?
How much do they charge for travel and expenses?
Do they work on a fixed fee or hourly?
What's involved in the legal process and how long does it take?
You can also consider comparing the below online legal services for other related legal services:
Lawpath offers three free proposals from their lawyer marketplace when you create an account with them. It gives you the opportunity to compare lawyers before you hire one and contacting them is easy, just call or chat directly from your account.
LegalVision offers a monthly membership for $199 that gives small to medium businesses unlimited access to free downloads of legal document templates and access to free quotes from their team of online lawyers.
Dominic Levent Solicitors
Email:
Enquiries@dominiclevent.com
Url:
https://www.dominiclevent.com