Late-night court solicitors will be 'victims of postcode lottery' – Society
Criminal defence practitioners will be victims of a 'postcode lottery' on whether they will be made to work longer days for no additional pay under plans to extend court opening hours, the Law Society warned today.
HM Courts & Tribunals Service proposes to run six-month pilots at Newcastle and Blackfriars crown courts, Sheffield and Highbury Corner magistrates' courts, Brentford County Court and Manchester Civil Justice Centre.
Crown Courts will be open until 6pm, civil courts until 7pm and magistrates' courts until 8.30pm.
However, Society president Robert Bourns warned that solicitors representing people accused of wrongdoing already attend police stations at any time during the day or night under the government's duty rota scheme.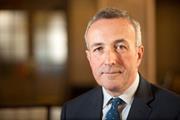 Bourns said: 'Fees for criminal legal aid work have not increased for more than 20 years – indeed they have been cut – and criminal legal aid practices already operate at little or no profit. Under this new government plan solicitors would be expected to attend court during unsocial hours for no uplift in pay.'
Chancery Lane said a court that starts hearing from 8am will in reality mean a 7am start for the defence to be ready for trial. For those cases that finish at 8.30pm, practitioners are unlikely to leave the court until at least 9pm. Early mornings and evenings are currently used for necessary preparatory or administrative work.
The Society also highlighted practical dangers for court staff, prosecutors, defence lawyers, defendants and witnesses, who could be leaving the court building after 8.30pm five nights a week, heading for car parks, buses, trams or trains, 'thus putting their health and safety at risk'.
With criminal defence practitioners enduring an 8.75% fee cut in 2014 and the threat of further cuts, their goodwill and morale has severely diminished, the Society warned.
'This means solicitors operating in the proposed pilot areas will be victims of a postcode lottery, incurring additional cost because of the bad luck of being in one of the areas selected for the pilot,' Bourns said.
Chancery Lane is 'unconvinced' that the scope or evaluation of the pilot will be more robust than its predecessors.
Bourns said: 'The cost/benefit findings of a pilot which has operated, short term, on goodwill will be impossible to extrapolate on a national level. If the scheme is rolled out nationally without any additional remuneration, in our view a new tender process would be required, as these significantly extended hours were not on the table for this current [criminal legal aid] contract.'
The Society has raised its concerns with local implementation groups, and senior officials at HMCTS and the Legal Aid Agency. It says HMCTS has 'accepted that they need to engage further with the defence community on the design of the pilot as well as the evaluation.'