Commercial litigation involves almost any dispute arising from the modern business structure. It is commonly thought of as a specialized area of law. An attorney practicing commercial litigation may handle general cases or specialize in specific areas such as breach of contract claims, real estate issues, or partnership dissolution. Here we will discuss how commercial litigation is different from other types of litigation.
Involvement of Businesses Rather Than Just Individuals
Most of these disputes involve the business entities like corporations, LLCs, partnerships, and so on. These entities have legal rights, duties, and obligations distinct from their owners or members. It is often easier for businesses to settle disputes outside of court than it would be for individuals.
This is because the business is often better able to pay the settlement amount out of its profits rather than out of personal resources. A lawyer can explain these financial considerations to you so that you can make an informed decision about settling your dispute.
Non-Specific Nature of Disputes
A dispute about one thing will often be resolved in one way. When it involves a business entity with many different lines of business, such as a corporation with manufacturing units and retail outlets, it involves many other legal issues.
As such, multiple disputes often arise out of the same matter, and they can be very complex. Large corporations have many departments, each with its function and responsibilities. Hence, the nature of the dispute is unclear at the outset and can become more complex with time.
Commercial Litigation Requires Specialized Knowledge About Business Law Issues
A commercial litigation lawyer must be familiar with the legal environment. This includes understanding the business structure, the legal obligations of a particular office or position in the organization, and how various offices relate to one another.
In addition, it requires an attorney who understands and is skilled at utilizing all aspects of a case. This includes understanding the mechanics of contracts and drafting documents that are enforceable under applicable law.
Commercial Litigation is More Expensive
A commercial litigant must hire specialized counsel to handle the case. Also, a commercial litigant may need to retain an expert witness to testify at trial. Expert witnesses, unlike other witnesses, are not required to testify on their behalf. They are hired to give expert testimony.
Experts are often called upon to testify as part of the plaintiff's case, but defendants can also call upon them to rebut the plaintiff's evidence. The cost of expert witnesses can be very high.
Commercial Litigation Requires More Time and Effort
Commercial litigants require more time and effort from their attorneys to ensure a successful outcome. An attorney must devote time to researching the case and understanding the issues that must be resolved to prepare their client's case.
This involves researching the law, reading legal documents, conferring with experts and others who may have relevant information, examining records, etc. Try getting an attorney who can do this in just a few hours.
Commercial Litigation is Intricate
Commercial litigation involves intricate contracts and legal obligations. The parties involved may have a series of complicated agreements that must be analyzed and interpreted. These agreements are often written in legalese, making them difficult for the average person to understand.
The parties may also have different interpretations of the same contract or contractual obligation. It is essential for the attorney representing the plaintiff to read all of the documents involved in a case carefully and to understand each party's interpretation of each document.
The law is complex, and it is difficult to understand the legal issues involved in a case. The average person does not have the time or knowledge to thoroughly understand the problems involved in a case. When choosing an attorney, it is vital to find an attorney with the time and expertise to efficiently and effectively represent your interests in a difficult case.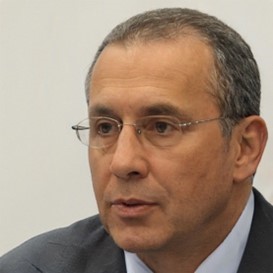 Leland D. Bengtson
As a journalist, Leland D. Bengtson dedicated most of his career to law reporting. His greatest satisfaction is to convey legal matters to the public in a language that they can understand. He is active on various platforms and media outlets, writing about common legal issues that people confront with every day. While medical malpractice is his strong suit, Leland covers plenty of other topics, including personal injury cases, family law, and other civil and even criminal legal matters.